---
Welcome To The QA/QC Engineers Academy
Affiliate Tools & Resources Page
Thank you for becoming our affiliate! We're excited to have you onboard and are committed to your success.

On this page you'll have access to all the affiliate tools you'll need to start promoting and earning commissions.

We are currently one high converting offer that you can promote for the quality engineering audience:



1. QA/QC Engineers Academy

 - Step-by-step video training program for learning quality engineers task, duties and responsibilities in project construction.

The offer has paying 30% commissions. You can find details of the offer below, as well as the affiliate links for which you'd like to promote.
---
IMPORTANT:

There is one way you can get your affiliates links to promote our product in ClickBank.

We recommend you get your affiliates links through ClickBank, as it's the easiest and fastest way to get your affiliate links. You can literally get your affiliate links and start promoting in less than 60 seconds.

Please note we are using Clickbank as our payment platform.

Clickbank will handle all of the affiliate tracking and payouts, so there is security for you knowing that you will get paid correctly and on time.

The Clickbank affiliate URL you will need to use in your promotion is:
http://YOURCBID.nolskie.hop.clickbank.net
(You must replace the YOURCBID with your actual Clickbank ID. Ours is "nolskie").
Remember:
You must replace the YOURCBID with your actual Clickbank ID. Ours is "nolskie").
If you don't have a Clickbank account, you will need to sign up at Clickbank.com, before being able to promote this product.
Don't forget to replace the "YOURCBID" with YOUR actual Clickbank ID in the link so that you can earn 40% Commissions on each sale you generate.
Please always check your links before sending emails on any day.
Here are some banners you can use with the embed code provided. Simply copy and paste the code into your site to display the banner.
Remember to replace "YOURCBID" with your actual Clickbank ID:
Product reviews are one of the most powerful ways to "warm up" your visitors before getting them into buying mood. Create blogs or sites with the title: QA/QC Engineers Academy Review - This draws in visitors who are already planning to buy the product. You'll "intercept" the visitor which result in a sale giving you commission!
Do note: If you want to MAXIMIZE your sales, you need to give a real, balanced review - showing BOTH PROs and CONs. This way your review will come across as genuine and honest.
Put yourself in the shoes of a buyer. When you read a review, you want the honest truth - so do the same for your visitors and subscribers. Use these pre-written review or modify it to suit your needs
Title: Revive Your Career with QA/QC Engineers Academy Program
Are you an engineer or an architect that is having a problem in getting or doing your job with a specialty in the field of Quality? Are you thinking about changing your career line due to this?
Well, do not do that.
This is because we have found a simple yet great way for you to finally learn and eventually work without any prior knowledge or experience in Quality in Construction and Quality Control.
Wondering how? Well, there is a short story behind this about a man who was in the same position as you 12 years ago. But he was able to turn around things for himself with some supervision, help and by making mistakes through his working period.
His name is Noel Mades and is a civil engineer in the field of quality engineering. He has learnt a lot from his experience and decided to share this same experience with people like you, who need it.
In fact, to make things easier for everyone, Noel gathered all this knowledge and experience, and put it into a well-prepared course so that none of you would have to spend 12 years to learn it all just like he did. When he began to work as a civil inspector, he was not aware of what he needed to do or where he needed to start from.
He felt embarrassed working always as his boss would always tell him to "do this" or "do that." As a matter of fact, he began to even look for training sessions so that he can learn all about this work, but there wasn't any. That is when he kept pushing and learning from his work and experience to eventually reach to where he is. <<Insert affiliate link
Affiliate link: http://YOURCBID.nolskie.hop.clickbank.net
What Problems would this Course Solve?
Obviously, you are an engineer, so you know what you are doing. But if you are a quality engineer, there are a lot of things that you are not taught about. It can be highly embarrassing for you to have your colleagues and boss constantly telling you what to do. In fact, if you go looking for a new job for a quality inspector, you might find it hard to get one.
But with the QA/QC Engineers Academy Program, you will be able to overcome this. Once you are done with the course, you can easily:
Give perfect answers to every technical question thrown at you during an interview.
Have enough experience and knowledge to nail your quality inspector interview.
To explain better:
You will be able to read all the abbreviations and details on drawings that you come across during your job.
You will be able to make a great report at the end of the project along with the project documents in any format (MS, CL, PQP, ITP, etc.)
You will also learn all about checking materials and checking the concrete deliveries (tests, types and grades). 
You will be able to raise work and material inspections perfectly.
You will learn all about the roles and guidelines that you need to know about as a QA/QC inspector which will help you increase your income and boost your career.
Learn other important things that would make you a professional in this field.
What are the Benefits of Taking this Course?
Okay, so you might learn all about the field and answer the questions in the interview. What makes this course better than the others out in the market? Well, at the end of the course, you will know how to:
Find non-conformance.
Properly issue a non-conformance report.
Coordinate with the subcontractors and construction team.
Check the completed work on site.
Log the concrete cubes; send them in for testing, and checking the test outcome.
Find materials and submit them for material inspection.
Make a material inspection request.
Make a method statement, checklist, inspection and test plan.
Prepare an inspection request with the proper steps, and many other things.
You will be ready with the practical knowledge you need to rock your job as a quality inspector. Other courses might help you with the technical stuff. However, this course would not just teach you all the technical terms, it would also prepare you for the practical aspects of the job. Also, you will be able to relate to the course well since Noel has been in your shoes.
Over to You
At the end of the course, you will be able to handle each and everything related to the responsibilities and duties of your job. And when you go for an interview, you can be sure to answer everything right. This will also allow you to demand a higher salary. You will be surprised to see the company accepting your offer and asking you to join. So, what are you waiting for? Stop fidgeting about changing your career line and take this course today! <<Insert affiliate link
Affiliate link: http://YOURCBID.nolskie.hop.clickbank.net
4. Social Media Post (Facebook, Twitter, Linkedin, Pinterest, Instagram etc.)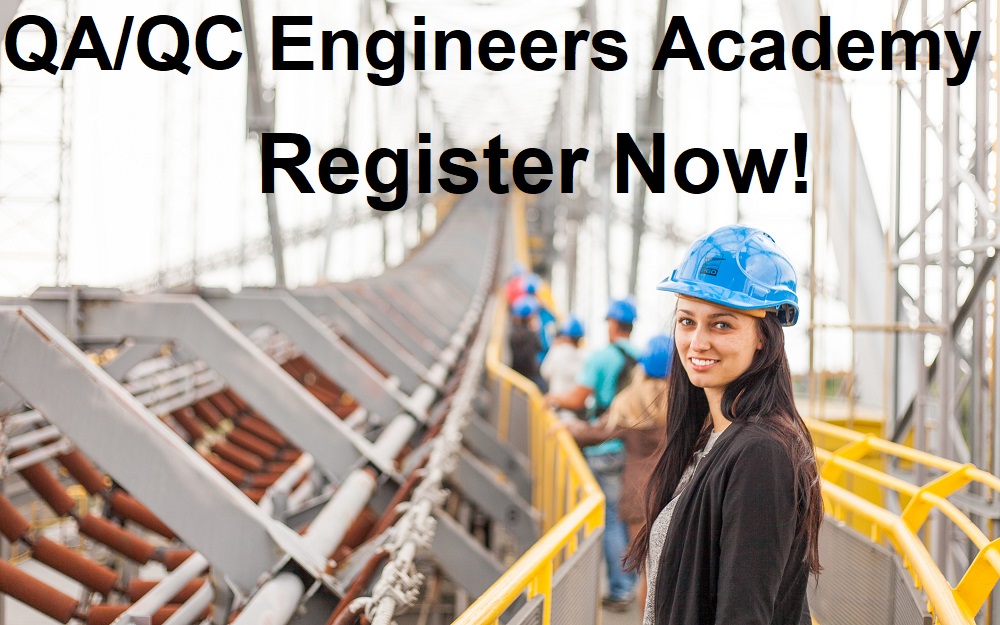 Want to crack any interview on Quality Control and Quality Assurance? We have just the right course for you. Read now to know more.
[INSERT YOUR AFFILIATE LINK]
<- [Right Click+SaveImageAs] to download image.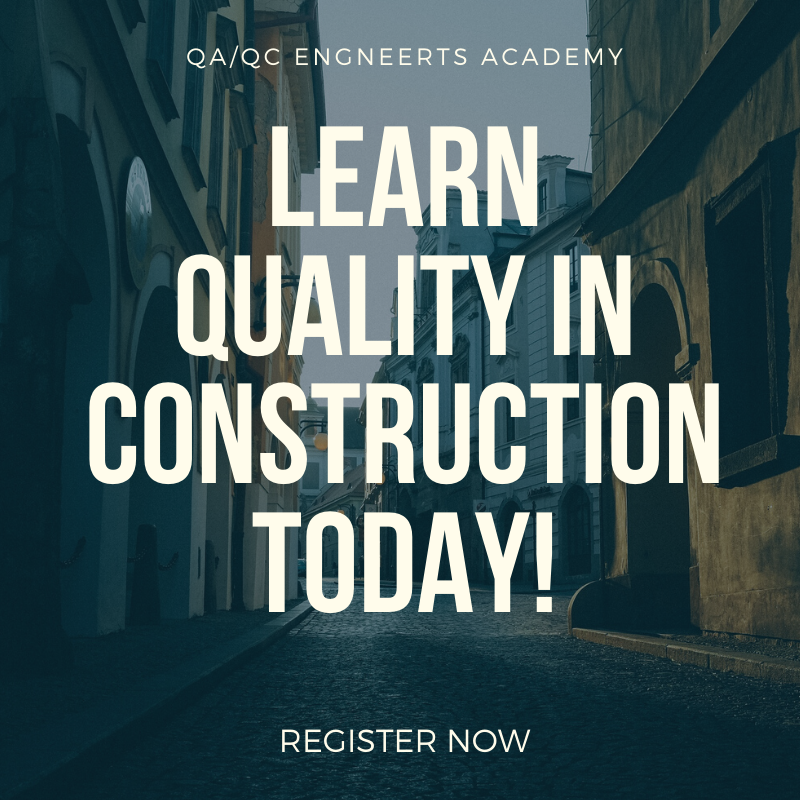 The long-term positive impact of quality control and quality assurance in construction has risen astronomically, not to mention how it has impacted the careers of some construction professionals. So, if you are interested in taking your career notches higher, you might want to consider gaining knowledge in QA/QC. Read now to know more.
[INSERT YOUR AFFILIATE LINK]
<- [Right Click+SaveImageAs] to download image.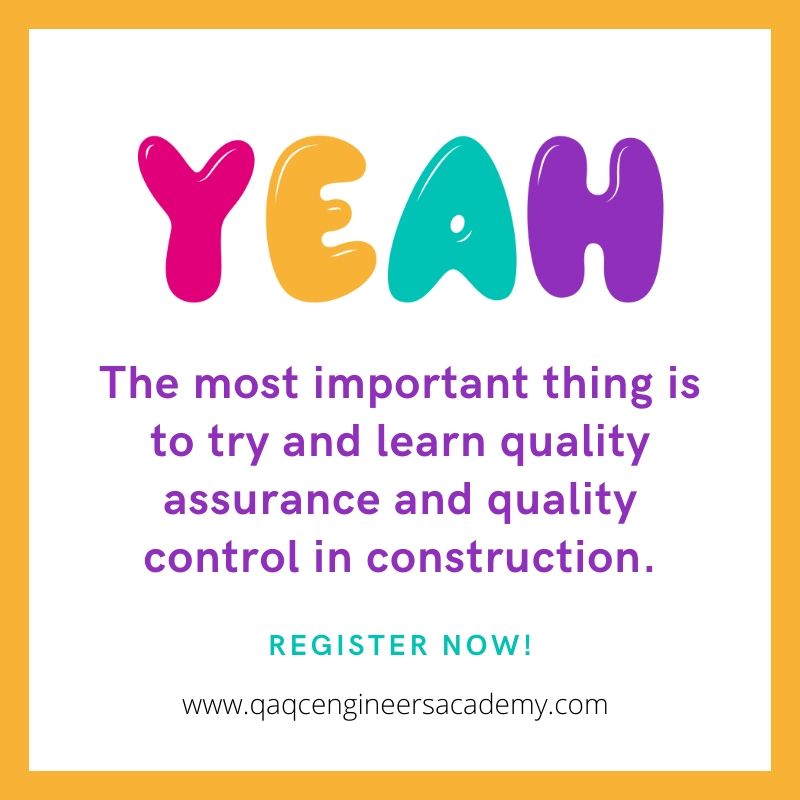 Are you still contemplating whether to subscribe to a QA/QC program or not? There's never been a better time to get started than now. Many Engineering Graduates, Civil Engineers, Quality Engineers and others have benefitted immensely from a QA/QC program. The impact of sound QA/QC management on the construction industry cannot be overemphasize. Read now to know more.
[INSERT YOUR AFFILIATE LINK]
<- [Right Click+SaveImageAs] to download image.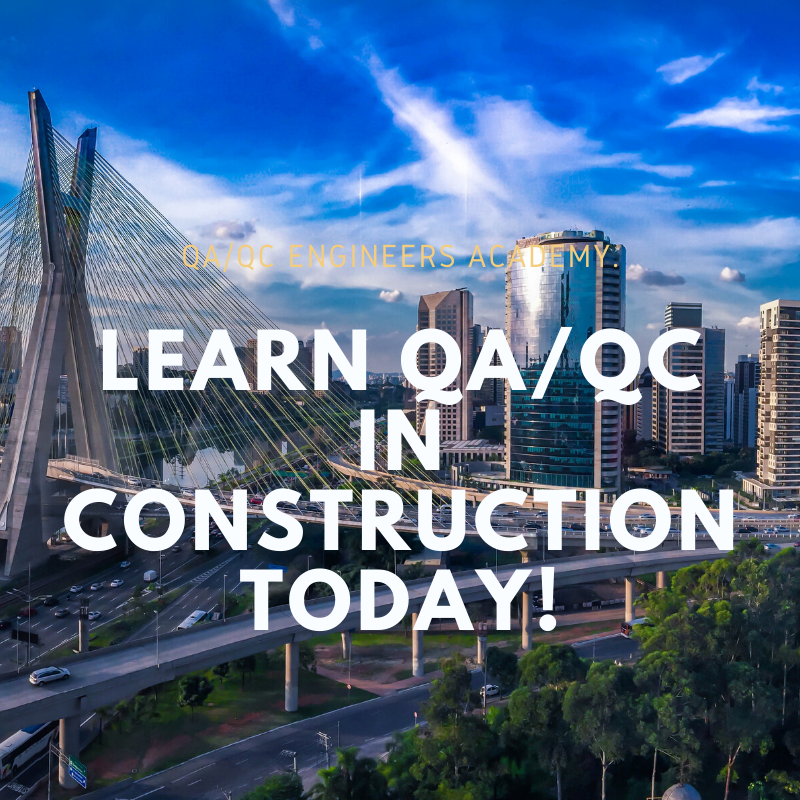 Poor project quality has a detrimental impact on the construction industry. With professional knowledge and insight from sound QA/QC management, the problem can be reduced to the barest minimum. Read now to know more.
[INSERT YOUR AFFILIATE LINK]
<- [Right Click+SaveImageAs] to download image.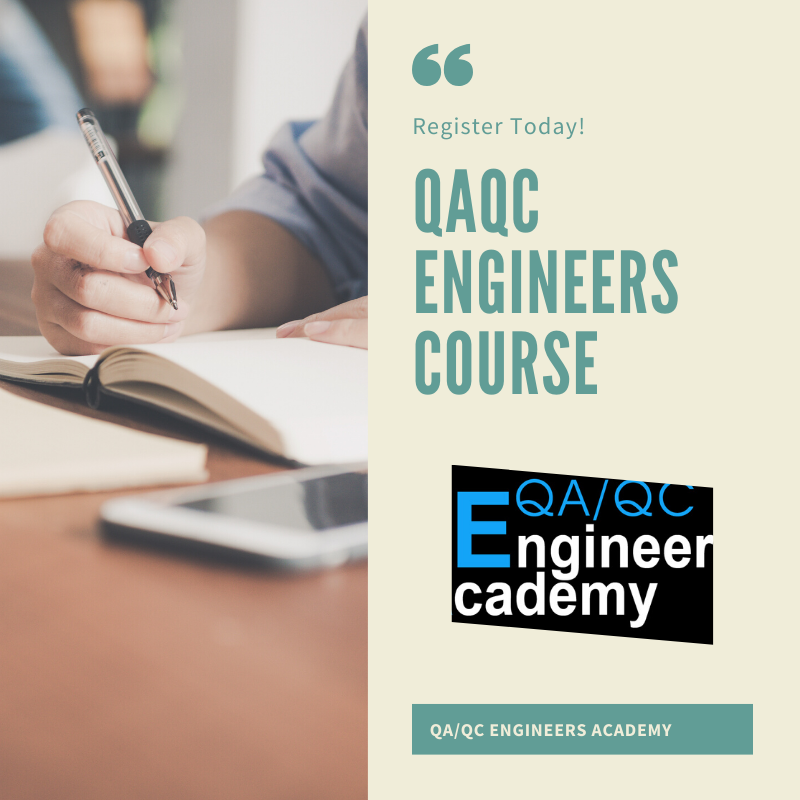 For a construction project to meet the required quality while ensuring utmost client satisfaction, consistent quality assurance and quality control is the only way to go. Are you committed to ensuring a culture of excellence in all your construction projects?. Read now to know more.
[INSERT YOUR AFFILIATE LINK]
<- [Right Click+SaveImageAs] to download image.
If there's anything that YOU need... don't hesitate to contact us.
We are here to help our affiliates as much as possible and are more than willing to work with you to help make promoting QA/QC Engineers Academy as successful as possible for you.
You can contact me personally at newsletter@qualityengineersguide.com.
Looking forward to working together,
QA/QC Engineers Academy Support Team