ATTENTION: Engineering Graduates, Civil Engineers, Quality Engineers or Any Related Engineering Professionals and Architects Who Want To Learn Quality Assurance and Quality Control In Construction
"Discover How You Can FINALLY Learn and Work Quickly Without Experience and Prior Knowledge About Quality Control and Quality In Construction"
In This Program, I'm Going to Teach You How I've Learned Almost Everything About Quality Engineer Tasks, Duties and Responsibilities In 12 Years Without Supervision From a Boss!
Dear Friend,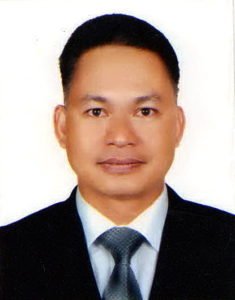 Do you want to learn quality assurance and quality control in construction FAST?
Do you want to PASS that job interview?
Hi! My name is 
Noel Mades
, a civil engineer by profession with a specialty in the field of quality engineering. Taking this path did not just happen by chance; it was a strategic move in order to help ensure that constructions meet the desired quality control and quality assurance requirements and expectations. In this regard, I have undertaken rigorous training and would like to share my expertise with others willing to undertake the same journey.
When I started to work as a 
civil inspector,
 I didn't know what I should do, or where I should start.
But I was excited. On the first day of my job, due to excitement, I immediately jumped in to the project site without knowing what steps I would be doing or what tasks I would render as an inspector. There was no training on how to undertake the task of being a civil inspector.
It was extremely hard to work, back then, especially since no one else would teach you how to perform the task of an inspector.
It was embarrassing moment when my boss always told me "Do this" or "Do that" because I had no idea what to do.
I FAILED On So Many Job Interviews...
In 2007, I left my job from my first company, and tried to venture into a new job, as a quality control inspector in Dubai.

I'd attended lots and lots of interviews before I landed a job as a QC inspector. It was discouraging because there were interview questions that I was not able to answer.

I felt embarrassed with myself. And disgusted because again, I was not chosen.

I almost quit searching for QC inspector jobs for the following reasons:
I didn't know what the answers were to the technical questions thrown at me.
I didn't have enough experience to facilitate the interview.
I didn't have enough of an idea about quality controlling.
I didn't have training, nor had I even attended offline or online classes.
My Struggles Continued When I Worked Abroad as a Quality Control Inspector...
The first two years in Dubai as a QC inspector, I felt the same. I was just trying to work things out. And Dubai is a first world country and everything in construction here is by the book.

What this means is that we follow the municipality and client requirements, in strict accordance with international standards and specifications.

Therefore, you need a lot of work experience and knowledge too.

But I hadn't knowledge of the following:
How to read details and abbreviations on drawings (this is Dubai, where drawings have different styles.)
How to check concrete deliveries.
How to check materials.
How to make a report.
And many more...
The Embarrassing Moment That I Will Never Forget ...
In the final year at my first company in Dubai, I tried everything to learn by myself because no one could help me other than myself.

I tried to grasp the quality assurance tasks. I tried to discover what is involved in quality assurance duties and responsibilities, so that once I was to leave the company or was assigned to a new project, I would be FULLY armed with lots of information, and knowledge and ready to face a QA/QC Engineer job.

Then one morning, my boss came to my office and said, "Noel! You need to work professionally."

I was terribly shocked and EMBARRASSED.

I learned that this was because of the following reasons:
I didn't know how to properly issue a non-conformance report.
I didn't know how to find non-conformance.
I didn't know how to find materials and how to submit them for material inspection.
I didn't know how to check the completed work on site.
I didn't know how to coordinate with the construction team and subcontractors.
I didn't know how to make a method statement, inspection and test plan, and checklist.
I didn't know how to make a material inspection request.
I didn't know how to prepare an inspection request step-by-step.
I didn't know how to log the concrete cubes, how to send them for tests, or how to check the test results.
And many more...
Since that embarrassment, I became keen and eager to find all my shortcomings. I tried to dig deep till I found almost all the answers.

And when I completed the three-year contract from the company. I've managed to fill the gaps of my lack of knowledge about quality assurance and quality control engineering jobs.

The bad thing I learned is that it takes so long to learn if there is no training or courses available that you can learn from and absorb the lessons as quickly as possible.

If I would go back and start that quality engineering job again. I would immediately learn from training or online courses so the impact would be an immediate increase of my salary and avoiding any professional embarrassments.

Today, I believe I can handle everything about QA/QC engineers' duties and responsibilities.
The SUCCESS After I Discovered

and Learned Almost Everything ...
A few months before I completed the three-year contract with my first company back in 2011, I put all my EFFORT in to learning the missing pieces of information of being a QA/QC engineer. I had to try everything I could, and I was lucky that I've now LEARNED it all. It's now been 5 years since I've almost perfected this specialization, and that's because I did it on my own.


To make a long story short, I attended a job interview with my second company. The major interview was about 
how to prepare method statements
 and 
how to prepare an inspection and test plan
 and 
checklist.
 They also wanted to know: 
What are the stages of inspection for casting a foundation?
What are the components of a project quality plan?
What are the temperature, tests, and grades of concrete?
 Other questions were basic.
The job interview was ended on s
alary negotiation
. And my asking salary was "
double"
 my salary at the previous company.
The next day, HR called me, and they tried to reduce the price to 95% of what I was asking for. But I did not agree with it, because I knew I had answered all the questions perfectly. I was confident on my answers.
Then after a few hours later that day. HR called again and they said, "
Ok, Sir. Noel, I will give you what you were asking for. Come tomorrow to the office and sign the contract.
" And so my salary was 
doubled
.
Today, with my new company, this is my fourth contract. They offered me 70% more than my salary with the second company. This offer would not have happened if I did not strive hard enough. If I did not work hard. If I did not 10X my efforts.
Since I've earned a good income being a QA/QC engineer, I was able to buy my first car. I bought real properties in my homeland. I built a one-unit two-storey apartment worth $28,957. I have been to Malaysia, Singapore, and Thailand for vacations.
And today, I am saving and investing my income from being a quality engineer and plan for other vacations.
Quality Assurance & Quality Control Engineers Academy
QA/QC Engineers Academy is a FULL-PACK first-part online course.
Here's What You are Getting in the Academy
Introduction
+
Section 1. Thank You
Section 2. What Is The Course All About
Section 3. Why Am I Creating This Course
Section 4. What Will You Learn From This Course
Section 5. Why Do You Need To Finish This Course
Module 1: Duties and Responsibilities and Super Important Topics
+
Section 1. Duties and Responsibilities Explained
Section 2. 25 QA/QC Roles And Guidelines
Section 3. What Is Quality Assurance and Quality Control
Section 4. Training That You Should Take Up
Section 5. How to Read Drawing
Section 6. Curriculum Vitae Explained
Module 2: Preliminary Works of A QA/QC Engineer
+
Section 1. Preparation of Project Quality Plan If No Quality Manager
Section 2. Attend Trial Batch of Concrete at Batching Plant
Section 3. Identifying the Curing Room and Checkpoint
Section 4. Collect Program from Planning
Section 5. Obtain Project Templates
Section 6. How To Collect Subcontractors List And Materials Program Schedule
Section 7. How To Collect Test To Be Done On The Project
Section 8. How To Prepare A Schedule Of Test Using Excel
Module 3: Concrete
+
Section 1. How to Make A Cube Log Register
Section 2. How to Organize Folders and Files
Section 3. How to Fill-up the Cube Log Register
Section 4. How to Fill-up the Cube Tag
Section 5. How to Prepare A Concrete Pour Card
Section 6. How to Receive Concrete on Site
Section 7. How to Fill-up A Concrete Pour Card
Section 8. When to Send A Concrete Cubes
Section 9. How to Fill-up Concrete Compressive Test Request
Section 10. How to Submit Test Reports
Section 11. How to Resend Extra Cubes After Receiving A Failed Test Report
Section 12 What Are the Test of Concrete
Section 13. What Are The Types of Concrete
Section 14. What Are The Test Result Limits
Module 4: Preparation of Quality Documents (Method Statement, ITP, & Checklist)
+
Section 1. Preparation of Method Statement And Inspection & Test Plan Log
Section 2. How to Schedule a Method Statement and Inspection & Test Plan
Section 3. Introducing Method Statement Template
Section 4. How To Make A Method Statement Including Important Documents
Subsection 4.1. How to Make a Method Statement
Subsection 4.2. Materials & Reference
Subsection 4.3. Methodology
Subsection 4.4. Safety
Subsection 4.5. Environmental, Safety, and Health
Section 5. Introducing Inspection & Test Plan Templates
Section 6. More Explanation About Inspection & Test Plan
Section 7. How To Make an Inspection & Test Plan
Subsection 7.1. Approvals
Subsection 7.2. Material Inspection
Subsection 7.3. Work Process
Subsection 7.4. Setting Out and Surface Preparation
Subsection 7.5. First Course
Subsection 7.6. Final Inspection
Subsection 7.7. As- Built
Section 8. How To Prepare Checklist Template
Section 9. How To Use The Checklist
Module 5: Subcontractor Setting Up and Contact
+
Section 1. How to Set-up a Subcontractor
Section 2. How to Contact a Subcontractor
Section 3. How to Require a Subcontractor for Their Work Inspection and Material Inspection
Section 4. How to Solve Subcontractor's NCR
Module 6: Material Inspection
+
Section 1. Why Do You Need Material Inspection Approval
Section 2. Where to Get the Delivery Note
Section 3. Where to Get the Material List and Approval of Material
Section 4. What Documents Are Needed With the MIR
Section 5. How to Fill-up Material Inspection Request or MIR
Section 6. How to Fill-up a Block Register
Section 7. How to Submit Material Inspection Request
Section 8. When to Contact the Consultant After Submitting the MIR
Section 9. What Will You Do If The MIR Is Approved or Disapproved
Module 7: Work Inspections
+
Section 1. Why You Need Inspection Approval
Section 2. What Documents Do You Need to Ensure before Making Inspections
Section 3. What Is Pre-process Inspection, In-process Inspection And Post-process Inspection
Section 4. Why Do You Need Approval of the Drawing
Section 5. Why Do You Need Approval of the Inspection And Test Plan and Checklist
Section 6. How to Prepare a Work Inspection Request or WIR
Section 7. What Attachment Needed For A Work Inspection Request
Section 8. How to Submit and How to Follow on the Work Inspection Request
Section 9. When to Follow Up on a Work Inspection Request
Section 10. What Will You Do If The WIR is Approved and Disapproved
Section 11. Inspection Quality Control Flowchart
Product Main Benefit #1 - You will discover and learn quickly how to know what the right task in the shortest time is.


Product Main Benefit #2 - You will learn exclusively all my knowledge from quality assurance to quality control aspects.


Product Main Benefit #3 - When you finish this course, you will boost your career and will be able to answer almost all interview questions.


Order Your Account of The Academy Now and
Get the Exclusive Bonuses
Using the Academy Program is Easy. You can Literally Apply While on Your Job, in Real Time...
When you get inside the academy, you can simply watch the video training and easily follow it, even if you are on your site. You can watch the training through your tablet or mobile phone.

Bonus is also provided at the bottom of the training. Just simply download it.
This course enhances my skills in my job as a consultant. I've learned a lot about quality assurance and quality control aspect. It adds up to my existing knowledge that I can use in my job. Thank you engineer noel for the training you taught inside the academy. It is commendable.

Engr. Runin Gapilango

National Engineering Bureau
More Benefits When You Register for the QA/QC Engineers Academy...
Product Benefit #1 - Learn how to read drawings.
Product Benefit #2 - Learn about concrete (grades, types, and tests).
Product Benefit #3 - Learn how to prepare project documents (MS, ITP, CL, PQP etc.)
Product Benefit #4 - Learn how to raise work and material inspections.
Product Benefit #5 - Learn what roles and guidelines of a qa/qc engineer.
Product Benefit #6 - Learn how to use project templates.
Product Benefit #7 - Boost your career and increase your income.
And many more ...
People Sending Me a Message
Thank you, Mr. Noel, yes indeed, you came across a very interesting and impressive path as well.

Congrats!!

Venkat
Thank you very much Sir, for the information, motivation, and knowledge regarding QA/QC Engineers job. More power and God richly bless you, your family and your work. Again, thank you, and I appreciate you."

Roland
That's Not All!

I've Included Some
BONUS #1

Project Quality Plan with Editable Word File + Organization Chart

BONUS #2

Ten (10) – Method Statement for Construction for Civil & Quality Engineer

BONUS #3

Method Statement Template (Editable File)

BONUS #4

Test Requirement Plan
BONUS #6

Concrete Cube Log Register

BONUS #7

Concrete Specification

BONUS #8

Concrete Cube Tag/Sticker
BONUS #9

Concrete Pour Card

BONUS #10

Concrete Request Form

BONUS #11

Method Statement Log with Planned Date

BONUS #12

Method Statement Template
BONUS #13

Inspection and Test Plan Template

BONUS #14

Material Inspection Template (MIR)

BONUS #15

Block Register Form

BONUS #16

Work Inspection Request Template
BONUS #17

Checklist Template

BONUS #19

Concrete Cube Test Request Template

BONUS #20

Inspection Quality Procedure Flow Chart
Instant Access to Academy
12 Months - Unlimited Support
The powerful information and tutorials that I am providing inside the academy including bonuses and support that has a total overall value of $4471. But I won't charge you even $500, which is less than a half of the total registration fee for the 1st-Part.

You only need to pay the registration fee of $197 to register in the academy. So I encourage you to act fast and register now!
I Also Offer A 100% Risk-Free Money Back Guarantee...
60 Day Money Back Guarantee
Now you can test-drive our product for thirty (60) days with NO RISK!
If you think that our product is useless for you, simply contact our support, and will return 100% of your money. No Question Asked!
But I know You will not do that, because the training in the academy will surely help you a lot. 
Here's What To Do Next ...
Click the 

Buy Now

 button to get started...
As soon as you complete the purchase, you'll be sent an email with your login details for immediate access to the ACADEMY, and so you can jump-start your learning.
Click the Buy Now button now!
And I'll See
YOU
inside...
QA/QC Engineers Academy

1st - Part Online Course
Please note that this is not a degree, the classes inside the academy are only informational.
The courses are crafted to be relevant in the prevailing construction market conditions and are a result of years of training and practicing in the field, and consultations from other established experts.

By enrolling, you are guaranteed of a wholesome learning experience using content obtained from seasoned Quality Assurance/ Quality Control Engineers among other professionals in the field. It includes introduction into the duties and responsibilities of a Quality Engineer, how to prepare the appropriate documentation and ITPs among others, and my personal story as well as the motivation behind the whole study.

Feel free to book a slot in the upcoming classes and learn what it takes for you to make it in the field and establish yourself as a QA/QC Engineer. It will also prepare you for field and desk work, nailing the protocols for both tasks. Hopefully, it will give you the right nudge to choosing this as your career path and join us in ensuring that quality in construction is not compromised.

Sincerely,



Noel Mades

QA/QC Engineers Academy
This site is not a part of the Facebook website or Facebook INC. Additionally, this site is NOT endorsed by Facebook in ANY WAY. FACEBOOK is a trademark of Facebook INC.
ClickBank is the retailer of products on this site. CLICKBANK® is a registered trademark of Click Sales, Inc., a Delaware corporation located at 1444 S. Entertainment Ave., Suite 410 Boise, ID 83709, USA and used by permission. ClickBank's role as retailer does not constitute an endorsement, approval or review of these products or any claim, statement or opinion used in promotion of these products.